Contact Us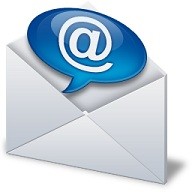 If you would like to contact us, please CLICK HERE to email Rosyth District Explorer Scouts.


It will take you to a different website called e-contact.us


This means that we do not have to post personal email addresses online and the amount of unwanted emails are significantly reduced.


We will aim to reply to your enquiry within 3 days.


People are quite jealous when you tell them what you do, especially when you explain to them that Scouting has helped you travel around Europe, taken you gorge walking or skiing. I do it because I get a lot out of it and i am a better person for it! I would encourage anybody aged 14-18 to give Explorer Scouts a go as I know that they will not regret it!