What is the Young Leaders Scheme?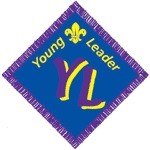 The Young Leaders Scheme is just one of the exciting programme elements in the Explorer Scout section.


All leaders in the Beaver Scout, Cub Scout and Scout Section who are between the ages of 14 and 18 must be members of an Explorer Scout Young Leaders Unit.
The Young Leaders Scheme helps Explorer Scouts to develop and grow as individuals. It allows them to make a valuable contribution to their community and give service to others. The scheme also helps them fulfil the service elements of their awards.

Young Leaders Modules

The Young Leaders Module A Badge is awarded after completion of Module A - Prepare for Take Off of the Young Leaders Scheme. This must be completed within three months of becoming a Young Leader.

The remainder modules of the Young Leaders Scheme are designed to cover all aspects of training. They will help Young Leaders become aware of, and learn how to deal with, various different facets of leadership within the Scouting Movement.

Young Leaders Missions

As part of the Young Leaders Scheme there are four missions to be completed alongside the eleven modules.

These missions are designed to allow the Young Leaders to put the learning from the Modules into practice. By doing so, they will gain in confidence and become an integral part of the leadership team within their Section and Group.


People are quite jealous when you tell them what you do, especially when you explain to them that Scouting has helped you travel around Europe, taken you gorge walking or skiing. I do it because I get a lot out of it and i am a better person for it! I would encourage anybody aged 14-18 to give Explorer Scouts a go as I know that they will not regret it!