District Explorer Scout Programme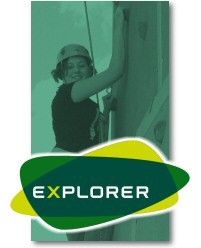 All activities and events organised and offered to Explorer Scouts in Rosyth District are open to all Explorer Scouts and Young Leaders regardless of where in the District they Scout.

The activities and events are designed to follow the balanced programme of the Explorer Scout section and are planned where possible and appropriate with the input of the Explorer Scouts themselves.


The following link currently shows the programme of Woodside Explorer Scout Unit. The programme for Dalgety Bay Explorer Scout Unit will be added soon:



I really enjoy being a Young Leader with the Scouts. I help out at my local Beaver Scout Colony and it is great to see the smiles on their faces when we do an exciting activity. I remember the fun I had when I was their age and being part of the team that gives something back is great.