Medieval Madness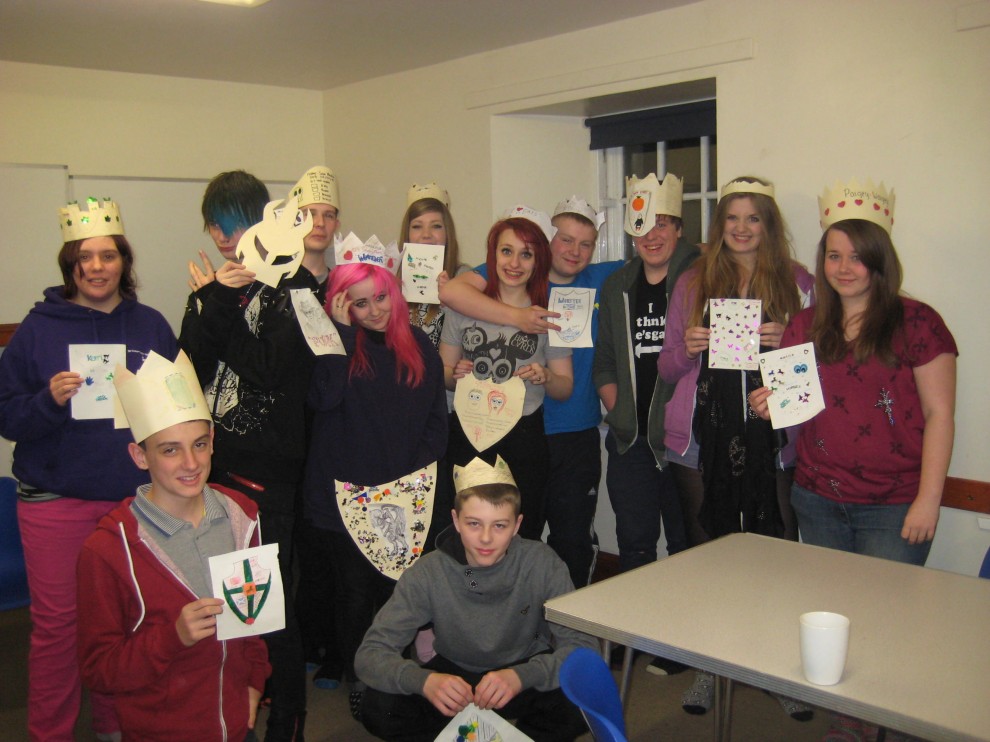 Fifteen Explorer Scouts and leaders from Woodside Explorer Scout Unit visited Meggernie Outdoor Centre for a weekend of Medieval Madness between 22nd & 24th February 2013.
Based inside Kerrowmore Farmhouse, we started the event with a craft activity where Explorer Scouts were challenged to created a crown for themselves and a family shield for another Explorer Scout based on three things they did not previously known about them.

On Saturday morning, we started with some warm up exercises before a session of archery on the outdoor range.

In the afternoon, we took part in some medieval games including balloon jousting!

Dinner was a 4-course medieval feast consisting of soup, meat & cheese platters, chicken wings, baked potatoes, sweetcorn, bread followed by fruit pies. This meal was extra fun as everybody made the effort to bring theme appropriate fancy dress!

In the evening, we all gathered to watch a movie before settling down for the night.

Sunday started with more warm up exercises and archery although this time we used the indoor archery range.

During all of the activities, the Explorer Scouts has the chance to win themselves the position of King, Queen or Prince(ss) or if they were unlucky, the position of Joker!

The royal family could command the Joker to provide entertainment during mealtimes or to run simple errands... all to the total amusement of the rest of the Explorer Scouts!


People are quite jealous when you tell them what you do, especially when you explain to them that Scouting has helped you travel around Europe, taken you gorge walking or skiing. I do it because I get a lot out of it and i am a better person for it! I would encourage anybody aged 14-18 to give Explorer Scouts a go as I know that they will not regret it!